OUR STORY
Pinnacle Parkour Academy (PPK), founded in 2010, was the first facility on the east coast dedicated solely to Parkour & Freerunning. Since our humble beginnings, teaching in a small basement in Southern New Jersey, we have expanded to multiple 5,000sqft facilities, designed a nationally trademarked licensing program, developed a proprietary Parkour Instructor Certification Course, and assembled an amazing build team to design and construct obstacles for people across the country.
Our goal is to inspire people through movement. Our Parkour programming offers safe and progressive training methods, ensuring physical and mental advancement through the discipline of Parkour & Freerunning.
As a company, we are driven by culture and community. We work tirelessly to ensure our coaches, facilities, affiliates, programming, and obstacles change lives and impact people of all ages in a positive way.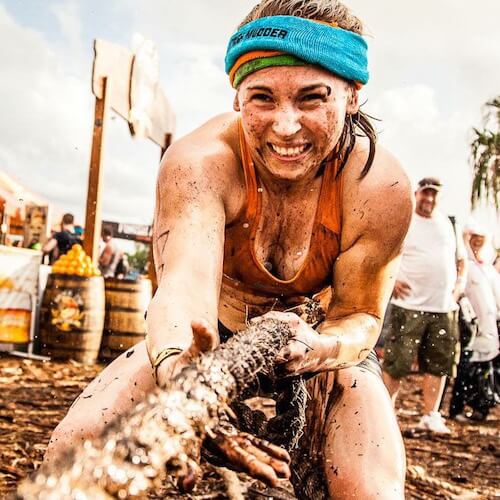 Kim Wienches
Chief Evangelist | Sales and Operations Mgr | Coach
Kim joined the PPK team after training with us since 2014. She has a bachelor's in business and finance as well as an extensive background in both the fitness industry and small business management. She loves yoga, rock climbing, scrolling through Instagram, and treating her 5-pound Yorkie Doogie like a human child.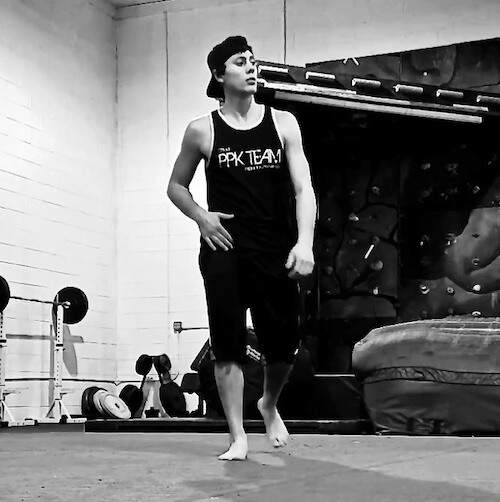 Justin Carbone
The Specialist|Social Media Mgr | Coach
Justin has been training parkour for 2 years and has a huge passion for free running and executes flips like no one else. He has training in Tae Kwon Do and Muay Thai and played both football and basketball in high school. Justin is 18 and from Washington Township NJ. His energy and excitement are clearly evident when he leads his classes. Justin says that nothing is more exciting than helping someone progress and see them gain confidence in themselves. When he's not training or teaching, Justin spends his spare time at the gas station filling up his truck that gets about 2.5 miles per gallon.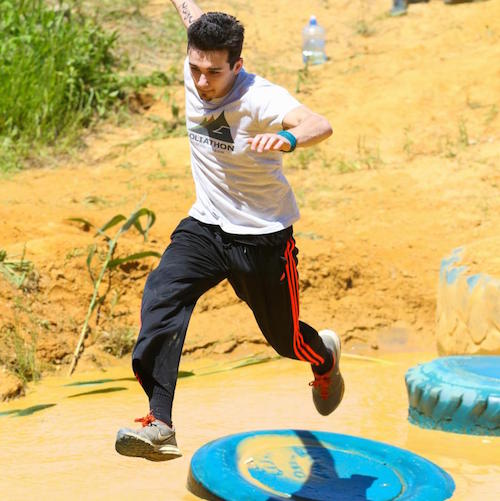 Craig Paslay Jr.
The Competitor |Sales and Operations Mgr | Coach
Craig started training for American Ninja Warrior in 2014. He is a huge fan of the show and puts his time and effort into strengthening his body and mind in hopes that one day he will he will able to compete on it. Craig began studying Parkour in 2015 and began working for PPK in 2016. Craig's competitive spirit drives his training and his work ethic which has resulted in him being one of our most promising and youngest managers. Craig competes in as many "Ninja" competitions as possible and is an online poker aficionado … although he doesn't play for real money 🙁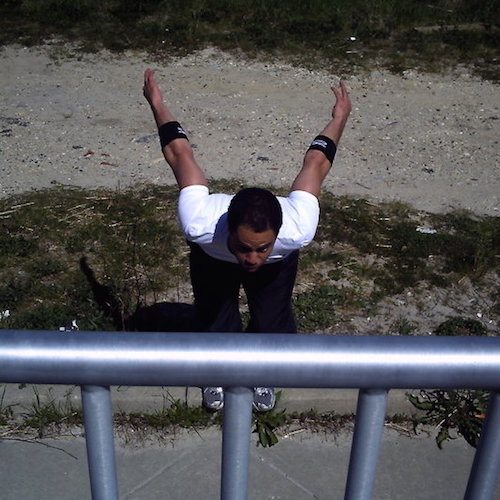 Jaimin Gallagher
The Theorist | Mgr | Coach
Jaimin is one of the original PPK founders and started his training in 2005 after he researched the term "freerunners" and discovered the discipline of Parkour. Jaimin has a deep understanding of the theory behind Parkour viewing body as a tool for navigating the environment around him. He's  been creating class programming and running technique classes/workshops for PPK since 2010. Jaimin is the head coach and co-manager of our Princeton facility. He is also very fond of hooded sweatshirts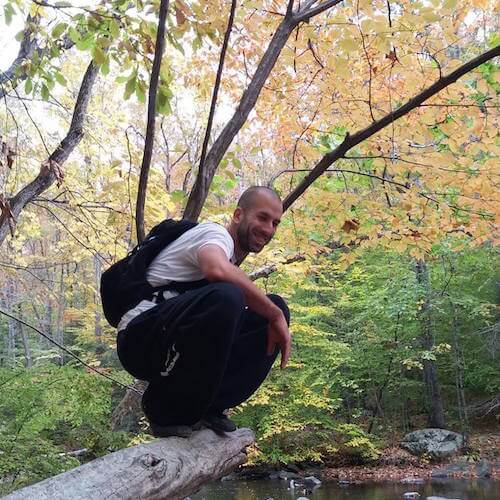 Michael Struzinski
The Padawan | Coach
Mike has been a graphic designer and business manager for 15 years. He discovered parkour about five years ago as an adult student at our Washington Township location. Since then parkour has become a passion in his life and has changed him for the better. Mike is somewhat obsessed with nutritional science, the American wilderness, and playing paintball. He's also been a raw food vegan for about three years and enjoys it immensely, but he does not hang out in trendy coffee shops ironically.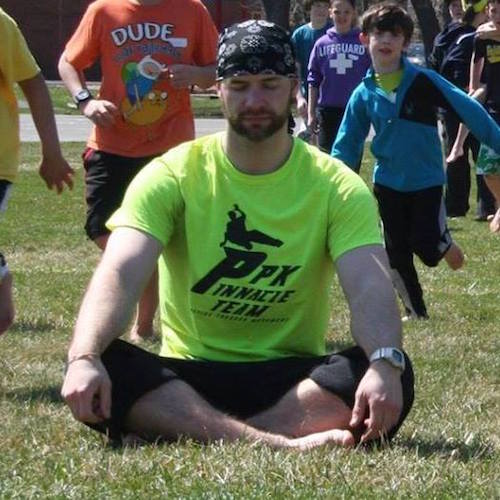 Gabe Arnold
The Guru | Coach | Certification Director
Gabe is an original founder of PPK, has been training since 2006, and coaching since 2009. He is a standout coach with an extensive education and background in sports and all things movement. Gabe holds a Masters of Science in Human Movement Science, is a certified strength & conditioning specialist, holds an Apex Lv.1 and PKGen Lv.1 certification, and has also appeared on American Ninja Warrior. He is a longtime weightlifter, track & field competitor, and soccer player. Gabe once wrote an entire parkour-based novel.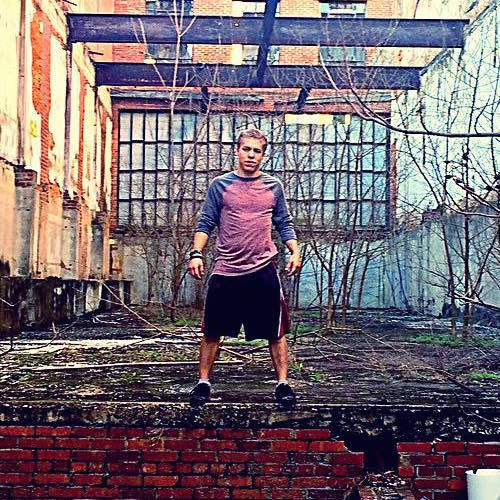 Nate Jensen
The Purist | Coach
Nate Jensen hails from Franklinville, NJ and is a coaching favorite among our students. He's been training since 2011 and coaching since 2012. Nate has been practicing parkour for over 4 years, Kung Fu over 10 years, and has a background in other sports such as soccer.
He's trained with 3 of the founders of parkour and loves really baggy pants.