OUR STORY
Pinnacle Parkour Academy (PPK), founded in 2010, was the first facility on the east coast dedicated solely to Parkour & Freerunning. Since our humble beginnings, teaching in a small basement in Southern New Jersey, we have expanded to multiple 5,000sqft facilities, designed a nationally trademarked licensing program, developed a proprietary Parkour Instructor Certification Course, and assembled an amazing build team to design and construct obstacles for people across the country.
Our goal is to inspire people through movement. Our Parkour programming offers safe and progressive training methods, ensuring physical and mental advancement through the discipline of Parkour & Freerunning.
As a company, we are driven by culture and community. We work tirelessly to ensure our coaches, facilities, affiliates, programming, and obstacles change lives and impact people of all ages in a positive way.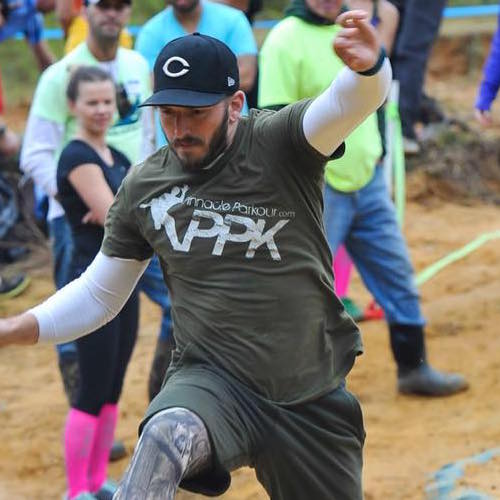 Phil Pirollo
The Dreamer | President
Phil has been teaching movement since 2003 and Parkour since 2010. He is the President and an original founder of PPK. Phil is a 10+ year fitness professional with a B.A. in Exercise Science. He also has appeared on American Ninja Warrior making it to the Vegas finals. Phil lives with family in South Jersey and is known for his big dreams, brewing his own coffee from whole organic beans, and liking his own posts on social.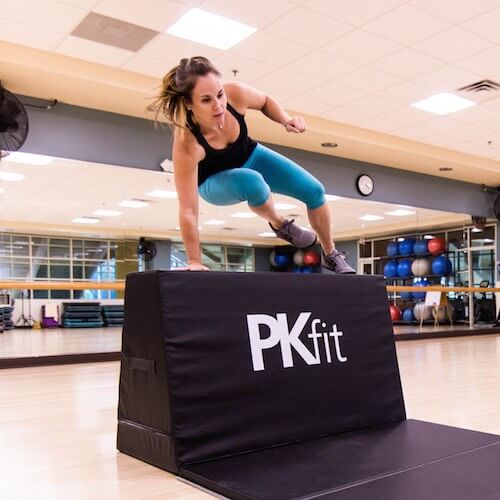 Courtney Venuti
The Glue | CEO
Courtney (known as Quart amongst friends) has been training and coaching since 2010. She has an extensive background in gymnastics, track, and cheerleading. Quart was always the kid in class that never stood still which is ironic since a large part of her job is keeping the rest of this team on track and in one place. She is a 2-time American Ninja Warrior competitor, appeared on Team Ninja Warrior, loves yoga, her pets, and lives in Pitman.
Carl Thomas
The Rainmaker | CMO
Carl is a 17+ year marketing and sales professional and the "old guy" on the team. He heads up sales and marketing efforts for PPK and is also an ordained pastor and group fitness instructor.  Carl loves The Walking Dead, Captain America, Spartan races, and Jeep Wranglers. He's married with 2 kids, hates the Dallas Cowboys (as he should), and is usually nursing some sort of injury he sustained in the gym.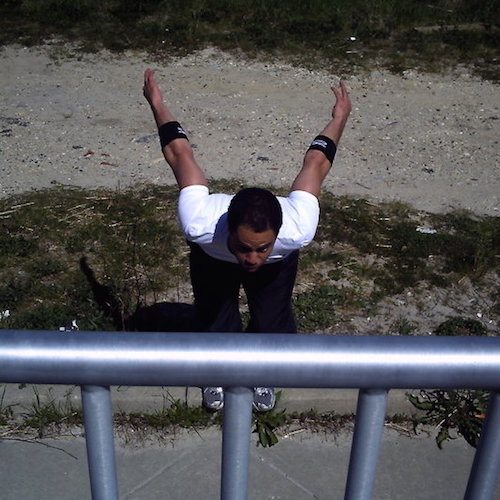 Jaimin Gallagher
The Theorist | Regional Coaching Mgr.
Jaimin is one of the original PPK founders and started his training in 2005 after he researched the term "freerunners" and discovered the discipline of Parkour. Jaimin has a deep understanding of the theory behind Parkour viewing body as a tool for navigating the environment around him. He's  been creating class programming and running technique classes/workshops for PPK since 2010. Jaimin is the head coach and co-manager of our Princeton facility. He is also very fond of hooded sweatshirts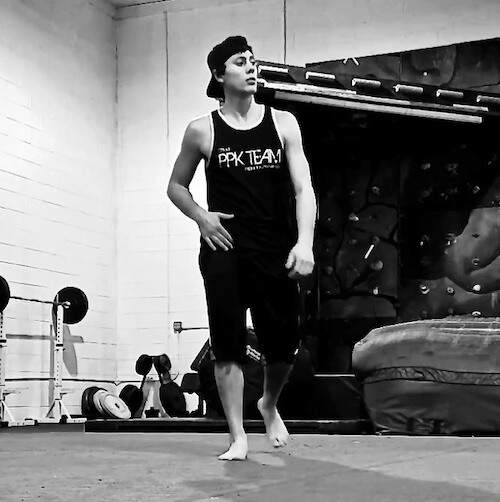 Justin Carbone
The Specialist|Social Media Mgr | Coach
Justin has been training parkour for 2 years and has a huge passion for free running and executes flips like no one else. He has training in Tae Kwon Do and Muay Thai and played both football and basketball in high school. Justin is 18 and from Washington Township NJ. His energy and excitement are clearly evident when he leads his classes. Justin says that nothing is more exciting than helping someone progress and see them gain confidence in themselves. When he's not training or teaching, Justin spends his spare time at the gas station filling up his truck that gets about 2.5 miles per gallon.