OUR STORY
Pinnacle Parkour Academy (PPK), founded in 2010, was the first facility on the east coast dedicated solely to Parkour & Freerunning. Since our humble beginnings, teaching in a small basement in Southern New Jersey, we have expanded to multiple 5,000sqft facilities, designed a nationally trademarked licensing program, developed a proprietary Parkour Instructor Certification Course, and assembled an amazing build team to design and construct obstacles for people across the country.
Our goal is to inspire people through movement. Our Parkour programming offers safe and progressive training methods, ensuring physical and mental advancement through the discipline of Parkour & Freerunning.
As a company, we are driven by culture and community. We work tirelessly to ensure our coaches, facilities, affiliates, programming, and obstacles change lives and impact people of all ages in a positive way.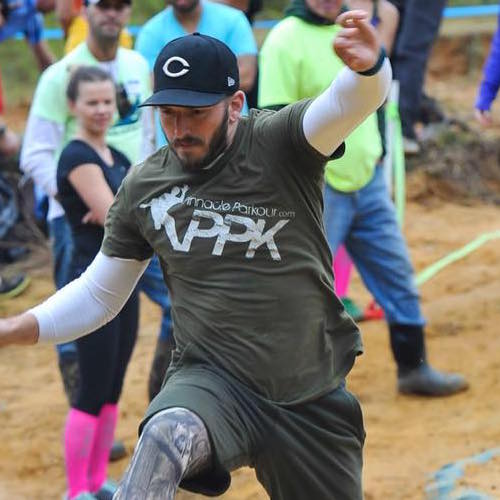 Phil Pirollo
President
Phil has been teaching movement since 2003 and Parkour since 2010. He is the President and an original founder of PPK. Phil is a 10+ year fitness professional with a B.A. in Exercise Science. He also has appeared on American Ninja Warrior making it to the Vegas finals. Phil lives with family in South Jersey and is known for his big dreams, brewing his own coffee from whole organic beans, and liking his own posts on social.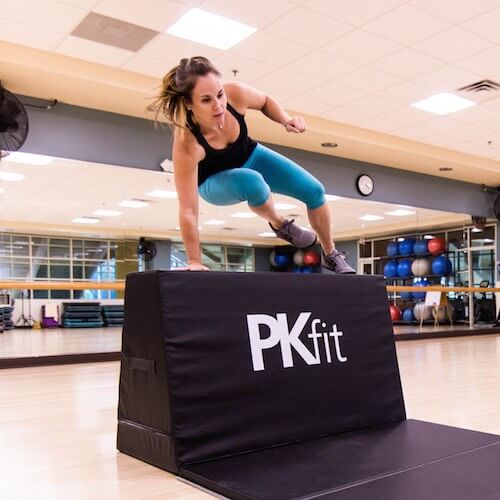 Courtney Venuti
CEO
Courtney (known as Quart amongst friends) has been training and coaching since 2010. She has an extensive background in gymnastics, track, and cheerleading. Quart was always the kid in class that never stood still which is ironic since a large part of her job is keeping the rest of this team on track and in one place. She is a 2-time American Ninja Warrior competitor, appeared on Team Ninja Warrior, loves yoga, her pets, and lives in Pitman.
Carl Thomas
Chief Rainmaker
Carl is a 17+ year marketing and sales professional and the "old guy" on the team. He heads up sales and marketing efforts for PPK and is also an ordained pastor and group fitness instructor.  Carl loves The Walking Dead, Captain America, Spartan races, and Jeep Wranglers. He's married with 2 kids, hates the Dallas Cowboys (as he should), and is usually nursing some sort of injury he sustained in the gym.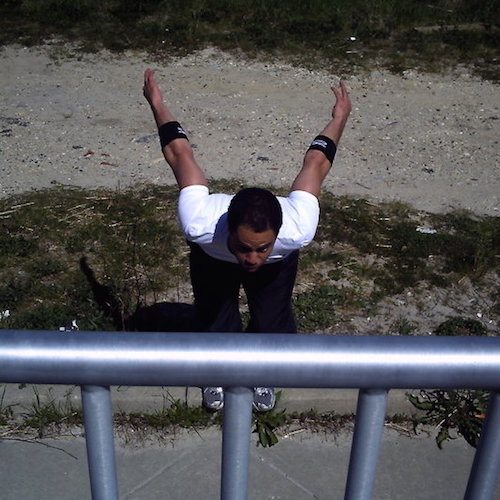 Jaimin Gallagher
Regional Coaching Mgr.
Jaimin is one of the original PPK founders and started his training in 2005 after he researched the term "freerunners" and discovered the discipline of Parkour. Jaimin has a deep understanding of the theory behind Parkour viewing body as a tool for navigating the environment around him. He's  been creating class programming and running technique classes/workshops for PPK since 2010. Jaimin is the head coach and co-manager of our Princeton facility. He is also very fond of hooded sweatshirts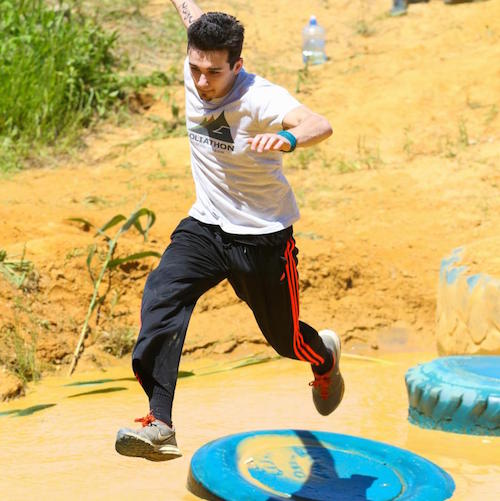 Craig Paslay Jr.
Prince Sales and Operations Mgr | Coach
Craig started training for American Ninja Warrior in 2014. He is a huge fan of the show and puts his time and effort into strengthening his body and mind in hopes that one day he will he will able to compete on it. Craig began studying Parkour in 2015 and began working for PPK in 2016. Craig's competitive spirit drives his training and his work ethic which has resulted in him being one of our most promising and youngest managers. Craig competes in as many "Ninja" competitions as possible and is an online poker aficionado … although he doesn't play for real money 🙁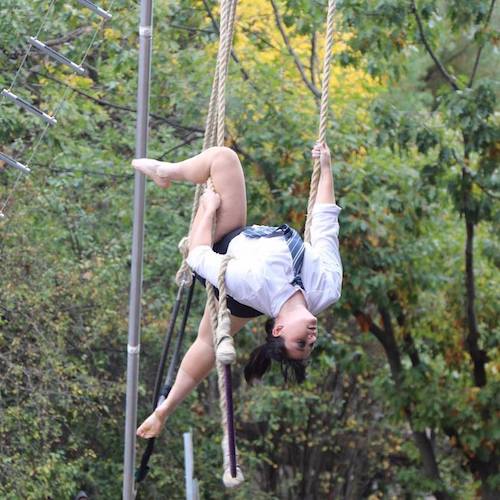 Laura Harris
Wash Sales and Operations Mgr
Laura discovered movement arts and never looked back. She started in Parkour around 2012. From there she moved into circus arts and has been an aerialist ever since. Laura has performed in several shows and specializes in trapeze. She believes in advocating for fitness, animal rights, and mental health. Laura heads up the sales and operations of our Washington Township location and looks forward to creating a happy relationship with all of our clients.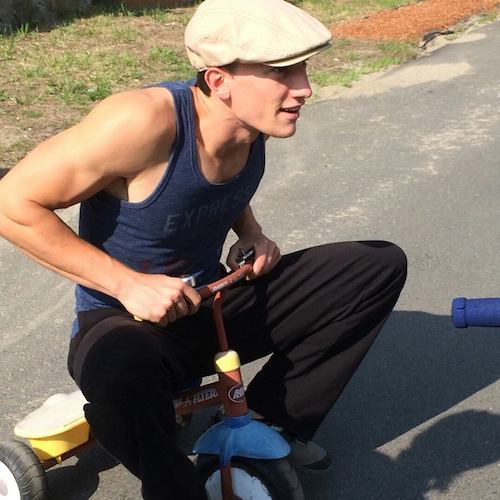 Julien McConnell
Chill Coaching Manager
Julien, originally from Ohio, comes to the east coast having competed on American Ninja Warrior twice with 6 years of training under his belt!  He especially loves teaching beginner students and helping to fire up their passion for something new!  Julien is our Cherry Hill Coaching Manager and you can't miss him!  One of our most outgoing coaches, you can find him running around inspiring everyone he passes!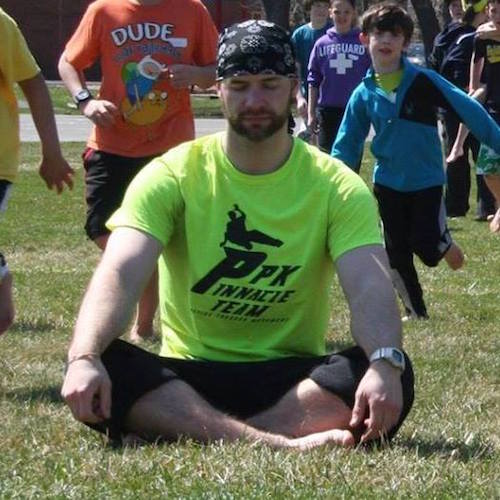 Gabe Arnold
Coach | Certification Director
Gabe is an original founder of PPK, has been training since 2006, and coaching since 2009. He is a standout coach with an extensive education and background in sports and all things movement. Gabe holds a Masters of Science in Human Movement Science, is a certified strength & conditioning specialist, holds an Apex Lv.1 and PKGen Lv.1 certification, and has also appeared on American Ninja Warrior. He is a longtime weightlifter, track & field competitor, and soccer player. Gabe once wrote an entire parkour-based novel.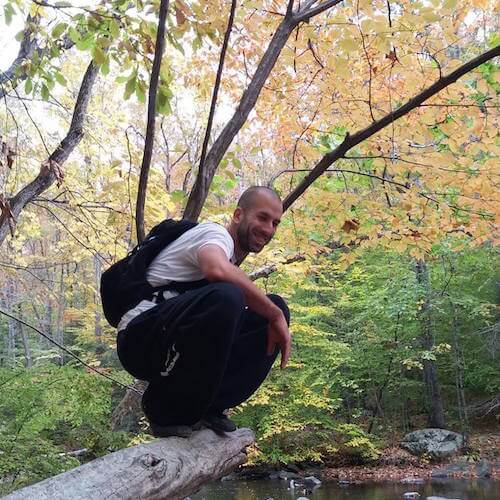 Michael Struzinski
Coach
Mike has been a graphic designer and business manager for 15 years. He discovered parkour about five years ago as an adult student at our Washington Township location. Since then parkour has become a passion in his life and has changed him for the better. Mike is somewhat obsessed with nutritional science, the American wilderness, and playing paintball. He's also been a raw food vegan for about three years and enjoys it immensely, but he does not hang out in trendy coffee shops ironically.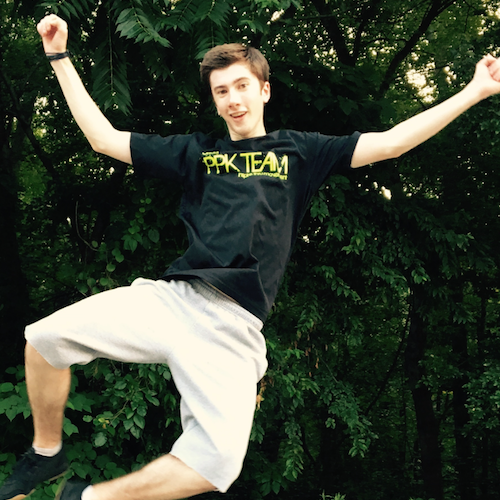 Nate Kershaw
Coach
Nate started out here as a student in 2012 at our Sicklerville location. There he was taught by some of our original staff – Phil, Jamie, and Gabe – about parkour; not only the techniques and movements but the ability to overcome mental blocks and to surpass his own expectations. He is very thankful for them changing his life and after a year training to become a coach in 2016, he strives to pass on everything he has learned. He is a former track and field runner and has been homeschooled his entire life!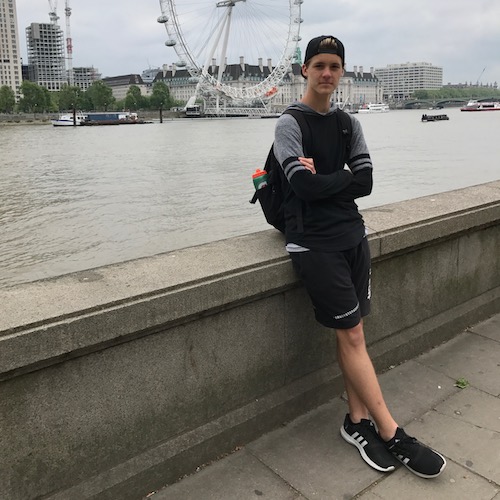 Matthew Sconzo
Coach
Matthew started parkour after seeing a friend try it out while they were waiting for the train together. Immediately Matt fell in love with the freedom and creativity of the sport. He learned from watching YouTube videos and only ever trained outside. After 4 years, Matt saw that PPK was hiring coaches and jumped at the idea in order to help others learn the movement he was so passionate about. He now coaches at PPK Princeton while studying Exercise Science in college. He's known for always wearing all black and traveling whenever given the chance.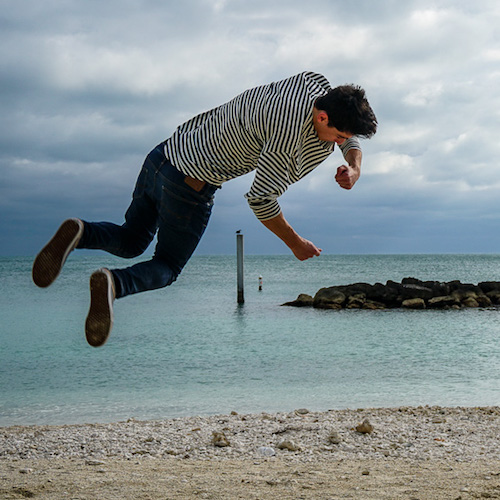 Noah Deitch
Coach
Noah has always had a love for moving, playing sports or jumping off of things too high for him. Through the internet, he learned about parkour and freerunning and wanted to learn all of the flips and tricks he loved watching. He then found PPK in 2013 and began training as a student. Over the years Noah grew as an athlete and became dedicated to learning freerunning. With 5 years of parkour and freerunning experience, Noah loves sharing his knowledge with those eager to learn about the sport.